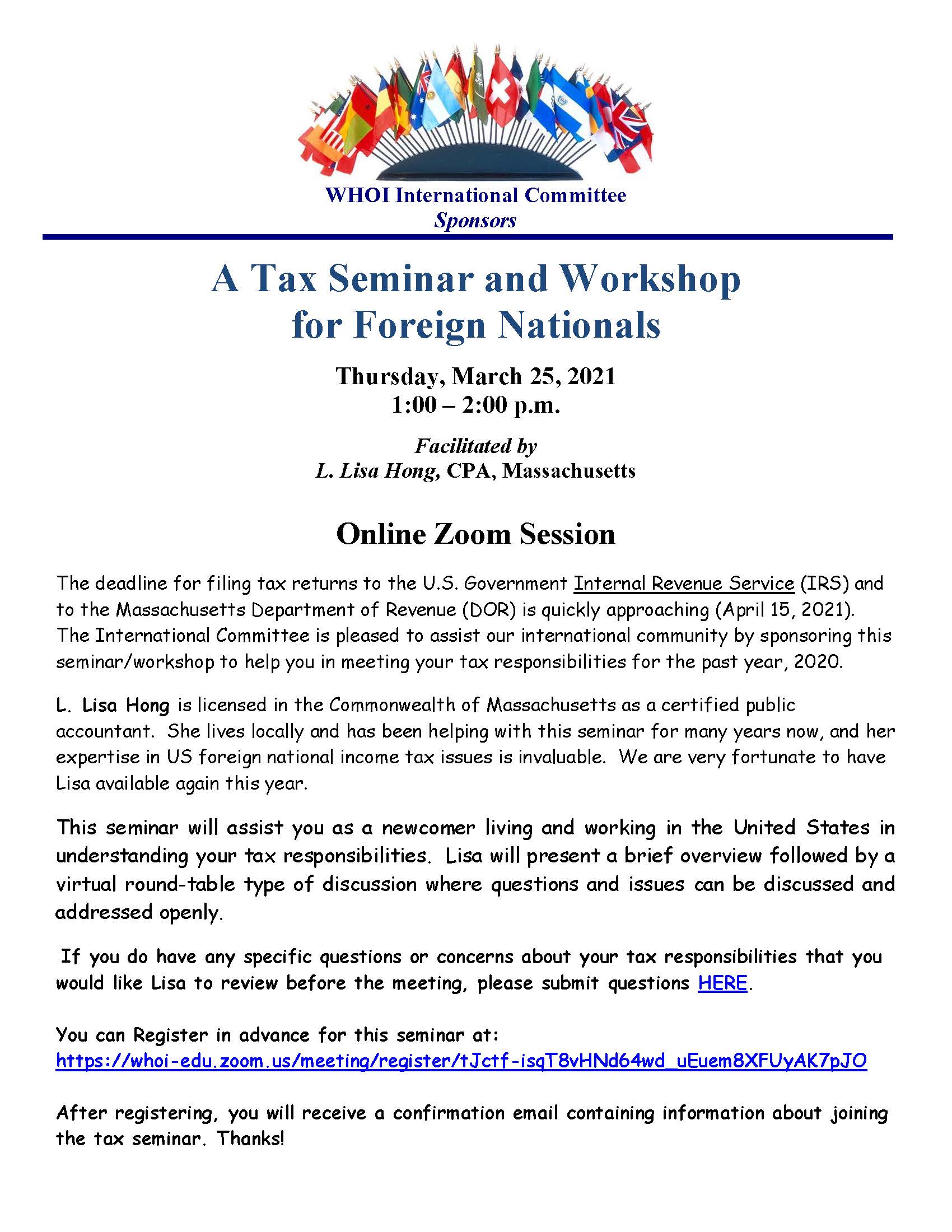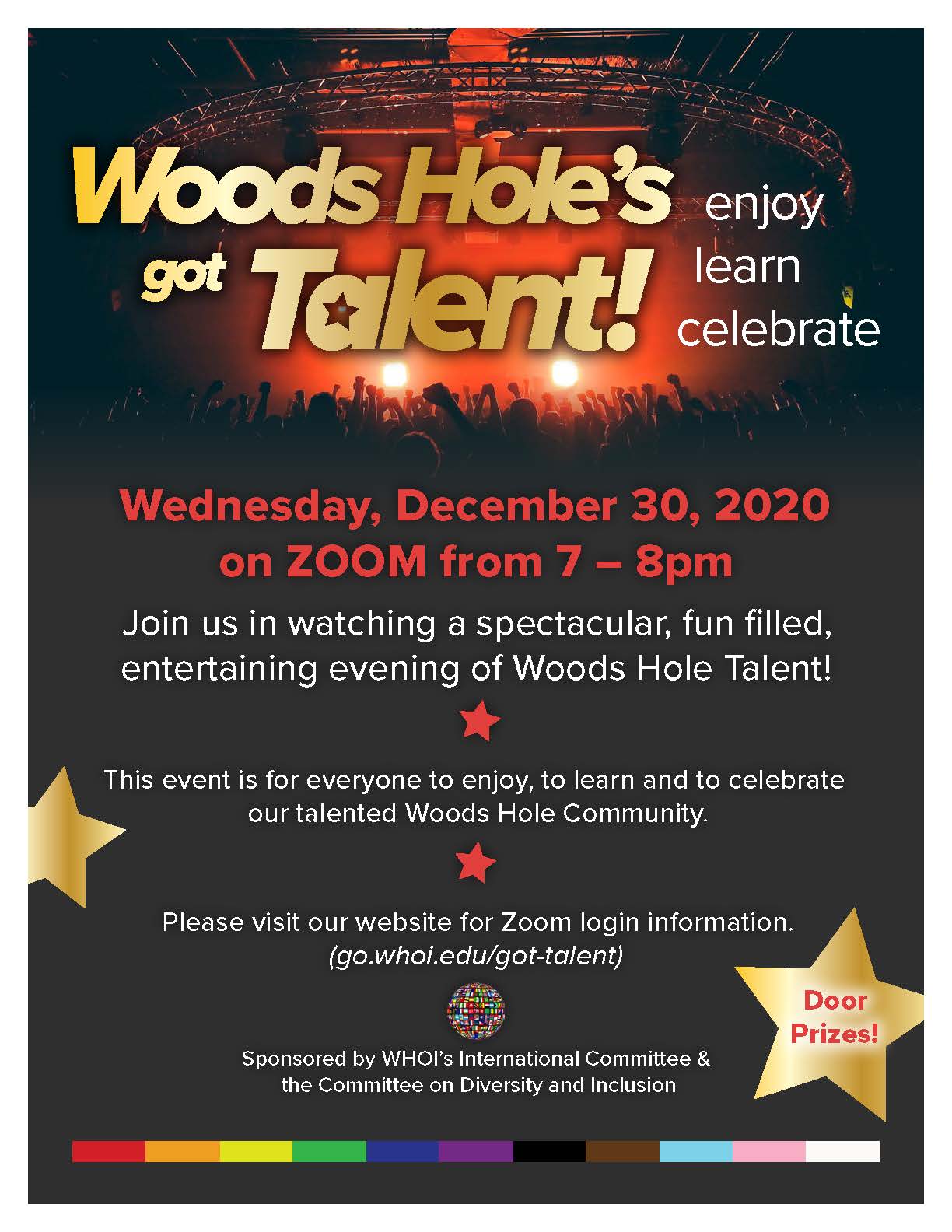 Tax Seminar and Workshop for Foreign Nationals
Thursday, March 25, 2021 • 1:00 - 2:00 p.m.
WHOI's International Committee sponsors these sessions every year to help first-time US tax fillers navigate the system. Below and attached is information about the session and where you can register to participate virtually. You can also submit questions specific to your tax situation beforehand for us to review and address at the seminar. Also, please do share this notice with any international colleagues who may be in need of assistance in filing their tax returns this year.